This is a multiblock machine that transfers heat between various substances.
Mechanics
The heat exchanger has an internal temperature measured in Heat Units (HU).
Hot fluids can be used to transfer heat to the system which then can be used to heat other substances.
The exchanger will start heating fluids only when it's temperature is above 150 HU.
The temperature will not go above 1000 HU.
Some heat is lost every tick. More heat will be lost as temperature increases.
Every exchanger module increases the maximum heat transfer per tick by 16 HU.
Supported inputs
Lava will produce 30 HU per mB and output 1 block of obsidian per bucket.
IC2 Hot Coolant will produce 8 HU per mB and output cooled coolant .
Water will consume 3 HU per 5 mB and produce 15 mB of Steam.
Modules
Controller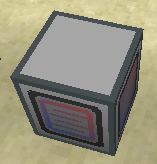 This is the main block of the exchanger.
Recipe:
Exchanger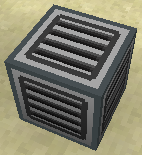 Increases the maximum heat transfer per tick by 16 HU
Recipe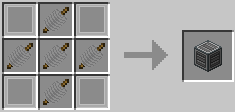 Interface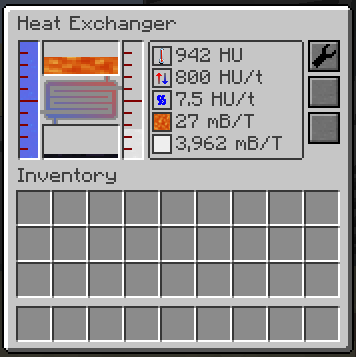 Input hot fluid is in the top tank, moving to the bottom as it cools down
Input cold fluid is in the left tank, moving to the right as it heats up
Stats to the right (mouse over icons for explanation).
Click wrench icon for output configuration.