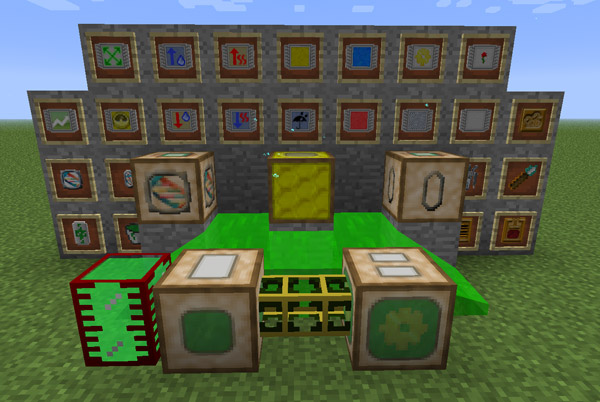 Features
Downloads
Changes – v1.6.3
Added support for item output into Mekanism pipes (using Eject Cover)
Added client-side option for bee particles frequency
Imprinter will now mark output as analyzed if using a full template or input is analyzed
Updated to forestry 4.2.0 which is now the minimum supported version
For older versions see the 
changelog
.
Requirements
Supported Mods
Machines and items can be powered by either Redstone Flux (produced by Thermal Expansion, Buildcraft 6.3+, and lots of other mods) or IC2 Experimental
All mods that add Bees, Trees or Butterflies using the Forestry API are supported
Binnie's Botany flowers are supported by all machines

If 

WAILA

 is installed – the overlay with show useful information about machines

IC2 and Atomic Science Uranium 235/238 can be used to produce Mutagen
If BuildCraft 6.3+ is installed some alternative recipes are enabled and various gate triggers are added
License
The mod is licensed under the MMPL-1.0, the source code is available on GitHub.
Yes this means you have permission to add it to any public or private mod pack without asking.